Pedigree Recalls Dog Food For Object Contamination

July 1st, 2012 05:10:25 pm




Pedigree Dog Food has voluntarily recalled some lots of dog food due to contamination by foreign objects.

Durng production, small pieces of blue plastic broke off a conveyor belt. While the facility has now replaced the broken production part, these pieces of plastic may have been included in some cans of Pedigree dog food. This creates a choking hazard.

The foods affected by this recall are 3 varieties of canned weight loss management formula. The specific foods recalled are:

| | |
| --- | --- |
| Formula | UPC |
| Pedigree + Healthy Weight Premium Ground Entree In Meaty Juices | 2310034974 |
| Pedigree Weight Management Meaty Ground Dinner Beef & Liver Dinner In Meaty Juices | 2310001913 |
| Pedigree Weight Management Meaty Ground Dinner Chicken & Rice Dinner In Meaty Juices | 2310023045 |

If you have cans of these foods, check the lot codes and best before dates to know if your particular can is affected. Recalled cans will have lot codes that begin with 209, 210, 211, or 212. They will also have a best before date between 2/24/14 and 3/23/14.

Pedigree shared this image to help you identify the lot code and best before dates on your cans of food:

Recalled foods were distributed across the United States and are not limited to specific states or regions.

If you have this food, do not feed it to your dog. Pedigree recommends that you either dispose of the food or return it to your retailer for a refund or exchange. If you have questions about this recall, you can contact Pedigree directly by calling 1-877-720-3335, open from 8 am - 7 pm CST.

Please like our Facebook page to share this post. Even if you don't have one of these foods, you never know who might need this information.

If you liked this, you may also like:

Tips For Choosing the Best Dry Dog Food - How to decide if a food is good enough for your dog and what labels really mean.

Can Dogs Eat Raw Meat? - A common question by dog owners. Get the truth from a veterinarian.

Raised Dog Bowls - Let your dog eat in a more natural, comfortable position. Adjustable to suit your dog from puppyhood to adulthood.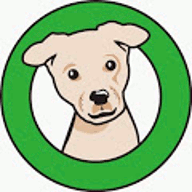 PawPosse.com Sources Many Unique & Hard To Find Items For Dogs,
Often Direct From The Manufacturer. Feel Free To Browse The Selection: