How Do I Know What Size To Order?
Each product description lists the measurement in inches for each size available. To find the correct measurement for each item, check to see what kind of measurement it calls for.
If you need a neck, back, or chest/girth measurement: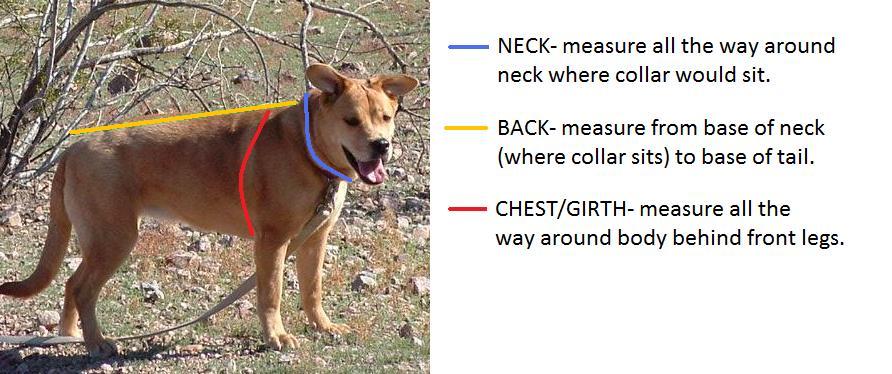 If you need a paw measurement:

If your dog is between sizes, it's safer to go up to the larger size. Please be sure to check the size chart because sizes vary by manufacturer- a large in one product is not necessarily the same size as a large in another product. Still have questions? Feel free to call us and we'll be happy to help you. Our number is 602.456.0729.
If you don't get the right size, rest assured - all our products come with a 100% satisfaction guarantee.
Click here to continue shopping for big dog supplies.
Return to FAQs
Return to General