What Is Your Buy It & Try It Guarantee?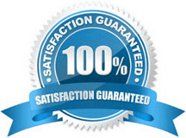 You want to be satisfied with your purchase. We want that too. So here's our commitment to you.
Let your dog try our products. Within 100 days of purchase*, if at any point you are not completely satisfied, simply send it back to us. If it is still in new, like new, or gently used condition with the original packaging, we will refund your money.** Items not meeting this standard may be charged a $5 restocking fee.
We donate these items to rescue groups, so this standard must be maintained.

Your patronage is important to us. If you have any question, feel free to give us a call at 602-456-0729. We strive to provide an excellent customer experience.
Thanks again for visiting the Paw Posse. Click here to continue shopping or return to my cart.
* Items purchase in our clearance section are not eligible for the 100 day buy it and try it guarantee. These items are clearly marked as such. This guarantee applies to retail purchases only, wholesale sales not eligible for this guarantee.
** We refund the purchase price of the item, and if you are returning your entire order we will refund $4.99 of the shipping cost. In the event you needed a rushed order, the additional shipping cost is not eligible for refund.
Return to FAQs
Return to General